Best

Corneal Treatment

in Nigeria
Corneal transplantation or corneal grafting is a procedure where a damaged/diseased cornea is surgically replaced by donated corneal tissue (the graft). The graft is usually extracted from a deceased individual with no known diseases that may affect the health of the recipient.
When the cornea is injured, it becomes swollen or scarred, and with the result its clarity is lost. Scars, swelling, or an irregular shape can cause the cornea to distort light which results into blurred vision.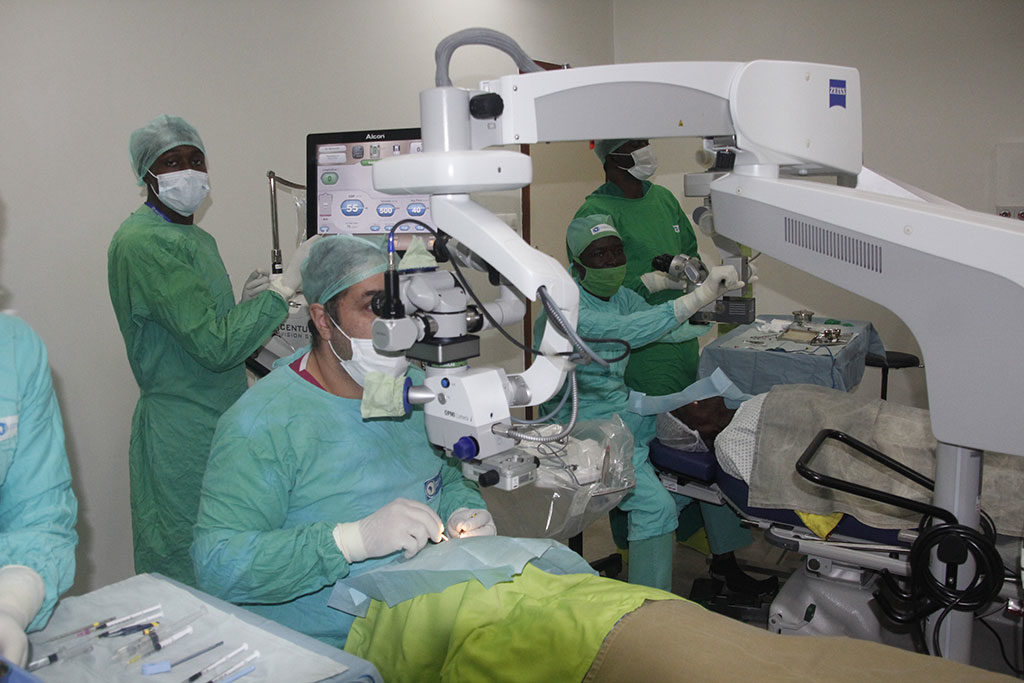 Generally a corneal transplant is needed in following circumstances:
*vision correction with eyeglasses or contact lenses becomes impossible
*swelling cannot be relieved by medications/contact lenses.
*corneal failure occurs after any other eye surgery, eg: cataract surgery
*due to keratoconus, a condition that causes thinning of cornea
*there's corneal rejection after a first corneal transplant
*scarring caused after injury
Treatment of Opaque Cornea or Corneal Blindness is possible only through Cornea Transplant. In this treatment, a healthy cornea is transplanted in place of a diseased cornea either entirely through penetrating keratoplasty or in part (lamellar keratoplasty).
At Africa Eye laser Centre we offer the best cornea treatment in Nigeria. We rank among the top ten hospitals for cornea transplant surgery in India. During the corneal transplant surgery, the patient is given anaesthesia depending on the age, medical history and eye problem.
We pride ourselves in offering best cornea treatment in Nigeria as we have some of the finest cornea specialist doctors in Nigeria. Also, corneal transplant cost in Nigeria is economical and cost effective than other countries.
However, for a cornea transplantation, corneas have to be harvested only through eye donation.
For more queries on cornea eye treatment or corneal transplant surgery in Nigeria, contact us at : 0705 359 2503
Book an

Appointment

today