Best

Pediatric Ophthalmology

in Nigeria
Pediatric Ophthalmology deals with special vision care needs of your young ones. At Africa Eye Laser Centre, we provide treatment for a multitude of children's ophthalmological problems.
Our core team comprises of some of the best pediatric ophthalmologists eye surgery specialist,surgeon, hospital in Nigeria who understand the importance of healthy eyesight for the overall development of a child.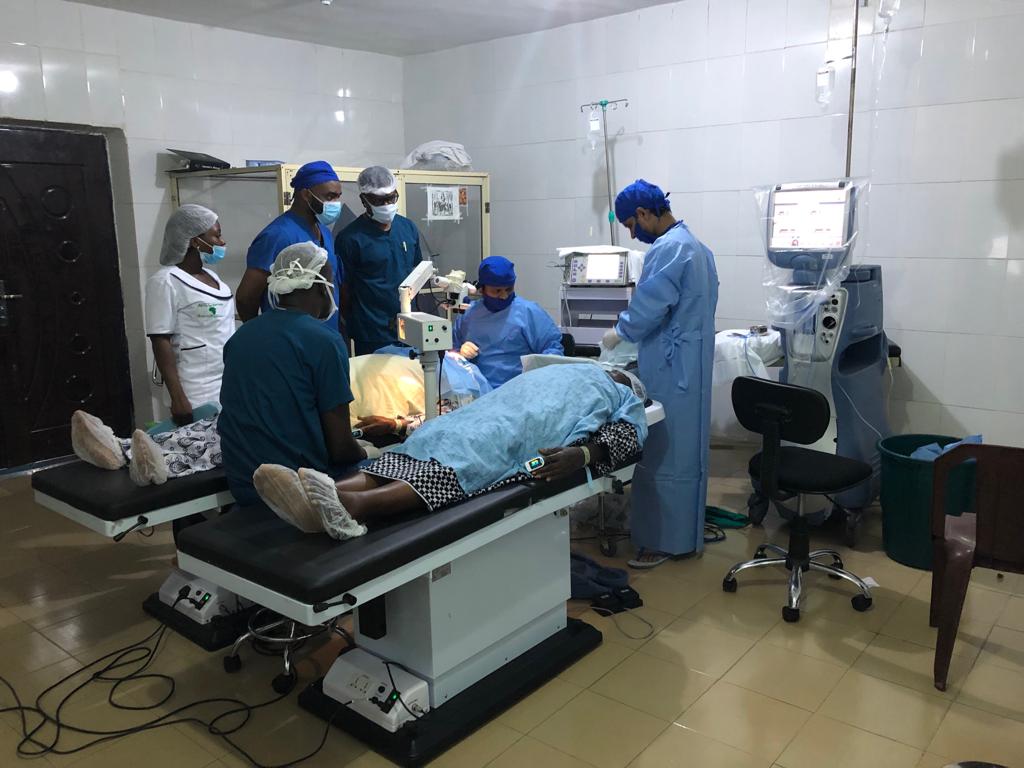 Every parent should watch out for the following symptoms in their child:
Bad performance in school especially, while copying notes from blackboard
Squint
Regular headache
Family history of eye disorder/infections
Services Offered At AELC's Paediatric Wing
Treatment for Squint, Double Vision and other disorders of alignment
Treatment for Amblyopia or Lazy Eye
Refraction in young children for those who have difficulty getting good refraction
General eye problems such as Eye Sore and Lump on the Eyelids, etc.
Glass vision and low vision aids
Allergic eye conditions and other eye infections
Every child deserves to see the world clearly and live a normal healthy life. Provide your children a shield from all eye diseases with our exclusive pediatric ophthalmology eye service!
Why You Can Rely On Us ?
We are one of the few best pediatric ophthalmologist eye hospital in Delhi offering special attention to a multitude of children's ophthalmological problems. We understand that a child's vision plays a critical role in his/her overall development; be it physical, mental or social development.
There are certain eye diseases which if remain unnoticed may cause a permanent visual impairment in the child. It is thus recommended to get your child's (below the age of 3 years) complete eye check up done annually.
At Africa Eye Laser Centre, we run an exclusive diagnostics and examination service for children whereupon their eyes are checked against common eye diseases like Amblyopia (diminishing vision from one eye) and Strabismus (Squint). In addition, our trained pediatric ophthalmologists/doctors/surgeons perform requisite tests required for various diseases like Congenital Cataract, Congenital Glaucoma, Detached Retina, Retinopathy of Prematurity, Ocular Infections and Hereditary Disorders.
Every child deserves to see the world clearly and live a normal healthy life. Provide your children a shield from all eye diseases with AELC's exclusive pediatric ophthalmology eye hospital service in Nigeria
Book an

Appointment

today