Diabetic

Retinopathy Treatment

in Nigeria
Diabetic retinopathy occurs when the blood vessels inside the retina gets damaged as a result of uncontrolled sugar in diabetics. The condition can develop in anyone who has type 1 or type 2 diabetes. In early stages, diabetic retinopathy may hardly cause any noticeable symptoms. Hence a diabetic patient should get a comprehensive eye examination regularly so as to prevent any further complications like retinal detachment, vitreous haemorrhage, glaucoma or loss of vision at the later stage.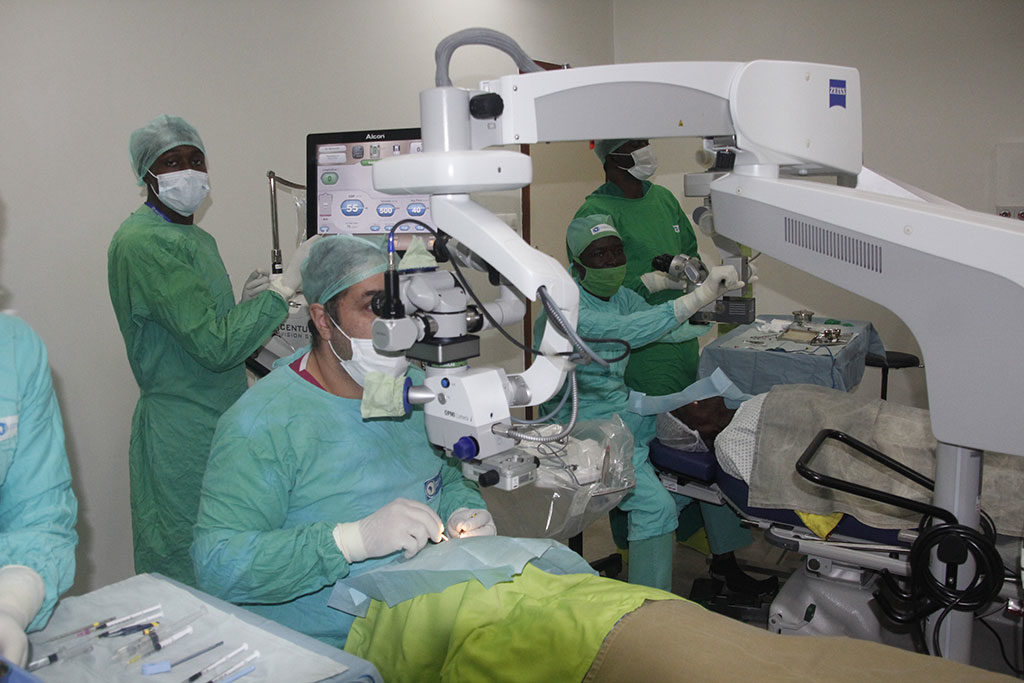 Common

Symptoms
As the condition of diabetic retinopathy progresses, you may experience:
Blurred, double or distorted vision
Increased sensitivity to glare and difficulty seeing at night
Impaired color vision
Vision loss
Precautions
Careful management of your diabetes is the best way to prevent vision loss due to diabetic retinopathy. In any case, if you are a diabetic or if you have a family history of diabetes running down your genes, we would recommend you to get your eyes examined, atleast once a year - even if your vision seems fine.
Pregnancy may worsen diabetic retinopathy too, therefore, get additional eye exams throughout your pregnancy.
Treatment
Treatment of diabetic retinopathy largely depends on your type of diabetes and the extent of damage it has caused to your eyes. At Africa Eye Laser Centre, we offer the best diabetic retinopathy treatment in India and our wide range of services includes retina care with retinal detachment treatment and diabetic retinopathy management, based on laser and other surgical procedures at affordable cost in Nigeria.
Our experienced diabetic retinopathy specialists conduct a comprehensive eye examination to detect and access severity of diabetic retinopathy through extensive tests like Fundus Fluorescein Angiography (FFA) and Optical Coherence Tomography (OCT), etc
The treatment is based on factors like stage of the disease, age of the patient and recommendations of the retina specialist.
With the best retina specialists and advanced technology, AELC ranks amongst the top eye hospitals for diabetic retinopathy treatment in Nigera.
Book an

Appointment

today